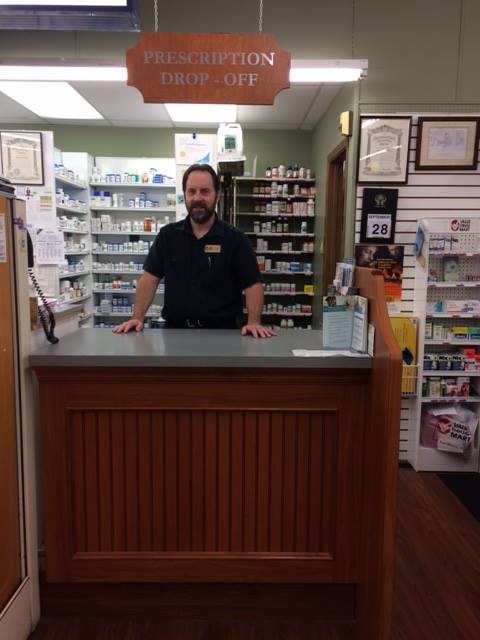 Our pharmacists provide personalized health reviews, immunizations and other healthcare advice. Our pharmacists distribute medication prescribed by physicians and other health practitioners and provide information to patients about medication and their use.
FREE in TOWN delivery on prescriptions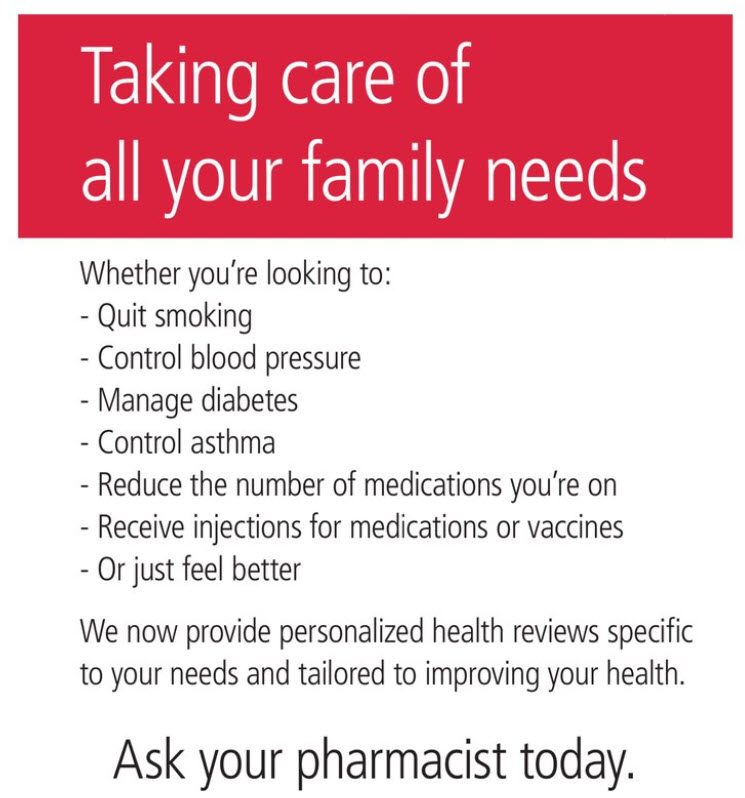 Aisa Mayo has been a pharmacist in Canada for over 12 years. She completed her Bachelor's degree in Pharmacy in the Philippines and International Pharmacy graduate program at the University of Toronto. Aisa began working in Red Deer before moving to a small town north of Edmonton called Barrhead. There she worked for several years and eventually became the manager. After 6 years, Aisa and her family moved to Drumheller where she currently works and resides. Aisa loves working as a pharmacist in a community pharmacy because it gives her the opportunity to make an impact in patient care.

When off duty, Aisa spends most of her free time with her family; a loving husband, two wonderful girls and a little rugrat of a boy and their sweet dog Binky.

Michele McNaughton as been working at Riverside Value Drug Mart since graduating from Pharmacy almost 26 years ago. Over the years Michele has loved getting to know all the patients and their healthcare needs. She loves having the opportunity to help patients daily, answering their questions an helping them feel better. As a pharmacist, it is important to Michele to be able to have a positive impact on the lives of her patients.

In her spare time Michele loves going the mountains and spending time with her Husband and two grown children

Michael McGillvray has been a pharmacist for almost 39 years. Living in Drumheller since 2007, Mike has been able assist his patients and their healthcare in the town he lives in and loves. What Mike likes most about being a pharmacist is being part of the pharmacy team and working with other healthcare professionals to ensure his patients are getting the upmost in customer care.

When not at work Mike enjoys swimming, playing the guitar and spending time with his lovely wife and 2 grown children.

Andrew Bates is a pharmacist originally from Edmonton. He completed his Pharmacy degree at the University of Alberta in Edmonton and is pleased to be working at Riverside Value Drug Mart. As a pharmacist Andrew believes that we should know what medications we are on and more importantly why we are on them, and for that reason Andrew is always ready and excited to talk with you about your medications. Andrew has a special interest in Diabetes, as a Type 1 diabetic himself, and is passionate about the different technologies developed for diabetes management.

When not at the pharmacy, Andrew enjoys spending time with his cats, working on his truck, or enjoying a video game or two. His controversial opinion is that Vanilla is the finest of flavors.